Pro Vice Chancellor Message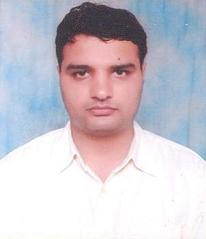 Prof.(Dr.) Randeep Singh
Pro-Vice-Chancellor
Dear Students and the Parents,
It's a great pleasure for me to be a part of the IEC University as its first Pro Vice Chancellor. I take this opportunity of welcoming students coming from all parts of the country and abroad, joining the university in undergraduate, postgraduate and doctoral Course. In the continuing task of nation building, IEC University is trying to promote excellence in higher education for a vibrant and inclusive society through knowledge creation and dissemination. It is making sincere efforts to contribute its mite by providing the right kind of human resources. It is striving hard to impart quality education to meet national and global challenges, towards accomplishing its mission. For students, the degree represents certification of competence, and a passport to advanced education or gainful employment, and livelihood and prosperity. They have an important role to play in the development of the Nation and hence have to handle their future with confidence and capability.
IEC University was established by the Himachal Pradesh State Legislature under "The IEC University Act" 2012. Sprawling over 14.5 acres and situated on the foothills of beautiful Shivalik Mountains, the University campus is an escape from the madding crowd. Lined with lush green trees, beautifully landscaped gardens and magnificently designed buildings with state-of-the-art facilities, IEC experience is truly international.
IEC University aims to deliver multi-disciplinary programs, all of which are designed to be industry-relevant through effective and efficient processes so as to make it accessible to all sections of society. To bring about a change in the setup of the education system of India, IEC University laying a strong foundation to ensure quality education since the beginning and to do that IEC University is training, grooming and educating students to ensure full growth from all aspects. IEC University is providing education in the field of Engineering, Computer Application, Business Management, Basic Sciences, Humanities, and Social Sciences, Pharmacy, Law, Hotel Management and Travel & Tourism, Journalism and Mass Communication, Art and Fashion with more than 71 UG,PG and research courses. Our infrastructure is huge with equipped laboratories, highly qualified and motivated faculty, who work with commitment and dedication for the cause of education and research. Our officers and the non-teaching staff work with dedication and commitment. The research output of our post-graduate departments is very good in terms of Ph.D. degrees awarded and research publications in good impact factor journals in India and abroad with a large number of citations. Post-graduate departments have organized a large number of national and international Seminars and Conferences. Academic tie-ups have been established with several reputed research Institutions/organizations within India and abroad. Our faculties have received number of recognitions and awards.
IEC University has introduced structured training programs on soft-skills and preparatory training for competitive examinations are offered to make students more employable and towards 100% placement. The entrepreneurship development activities and establishment of "Technology Incubation Centers" in the University extend full support to the budding entrepreneurs to nurture their ideas with innovation and creativity and establish an enterprise for knowledge transfer and wealth creation. We had established various centre for Excellencies.
I strongly believe IEC University is marching ahead in the right direction, providing a holistic education to the future generation and playing a positive role in nation building. We reiterate our endeavor to provide premium quality education accessible to all and an environment for the growth of over-all personality development leading to generating "Global Professionals" I have great pleasure in inviting you to this great University to join the family of academic fraternity.