School of Pharmacy & Allied Health Sciences
Infrastructure and Facilities
LABORATORIES
PHARMACEUTICS LAB
These laboratories provide knowledge about the manufacturing of pharmaceutical preparations and help in training the students in drug formulations like tablets, capsules, parenterals, ointments, creams, eye drops, syrups, drug interaction, stability, shelf-life studies, etc. Different aspects of filling, packing, sealing, and labeling are studied by the students.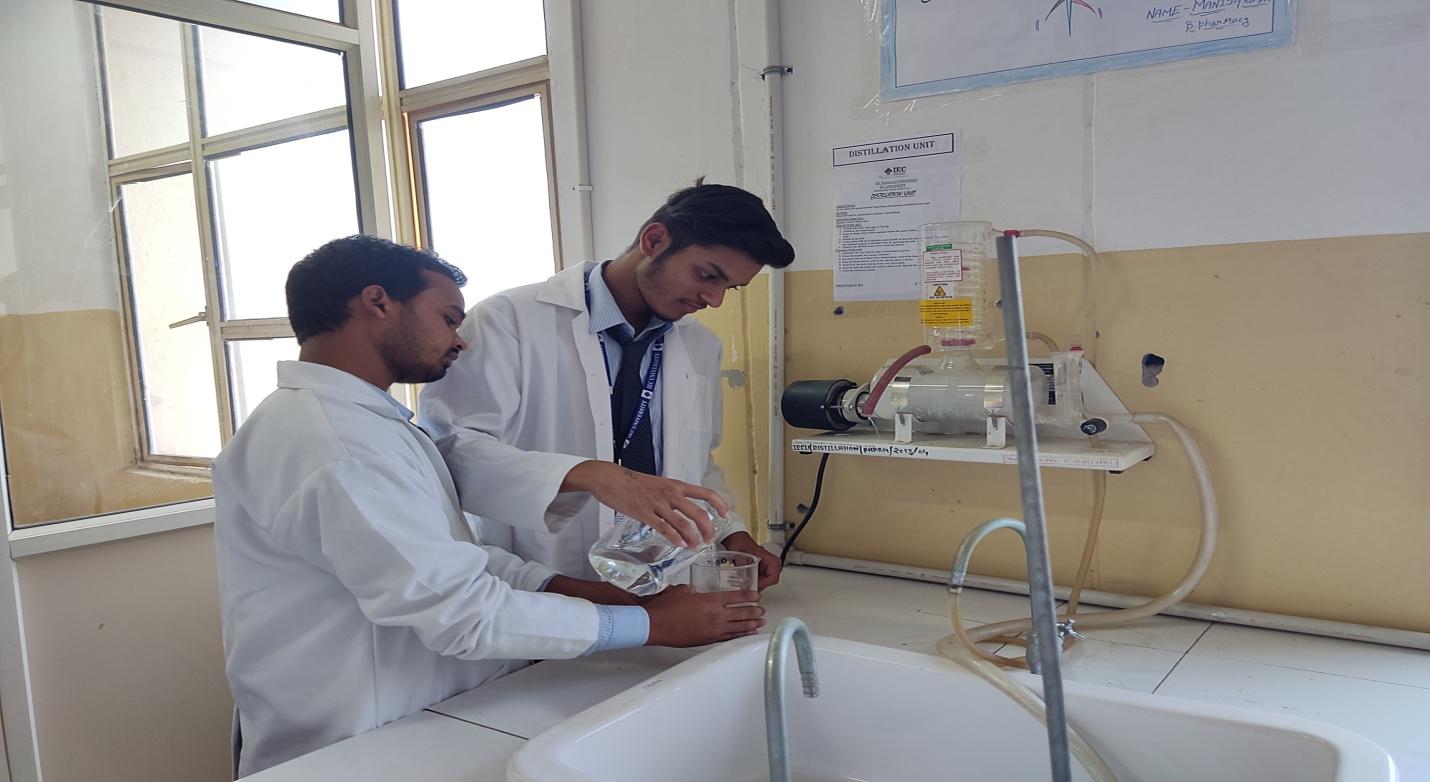 PHARMACOGNOSY LAB
This lab conducts isolation, separation, purification, identification, and evaluation of phyto-constituents from medicinal plants. The lab is also suitable for organoleptic evaluation of crude and natural drugs.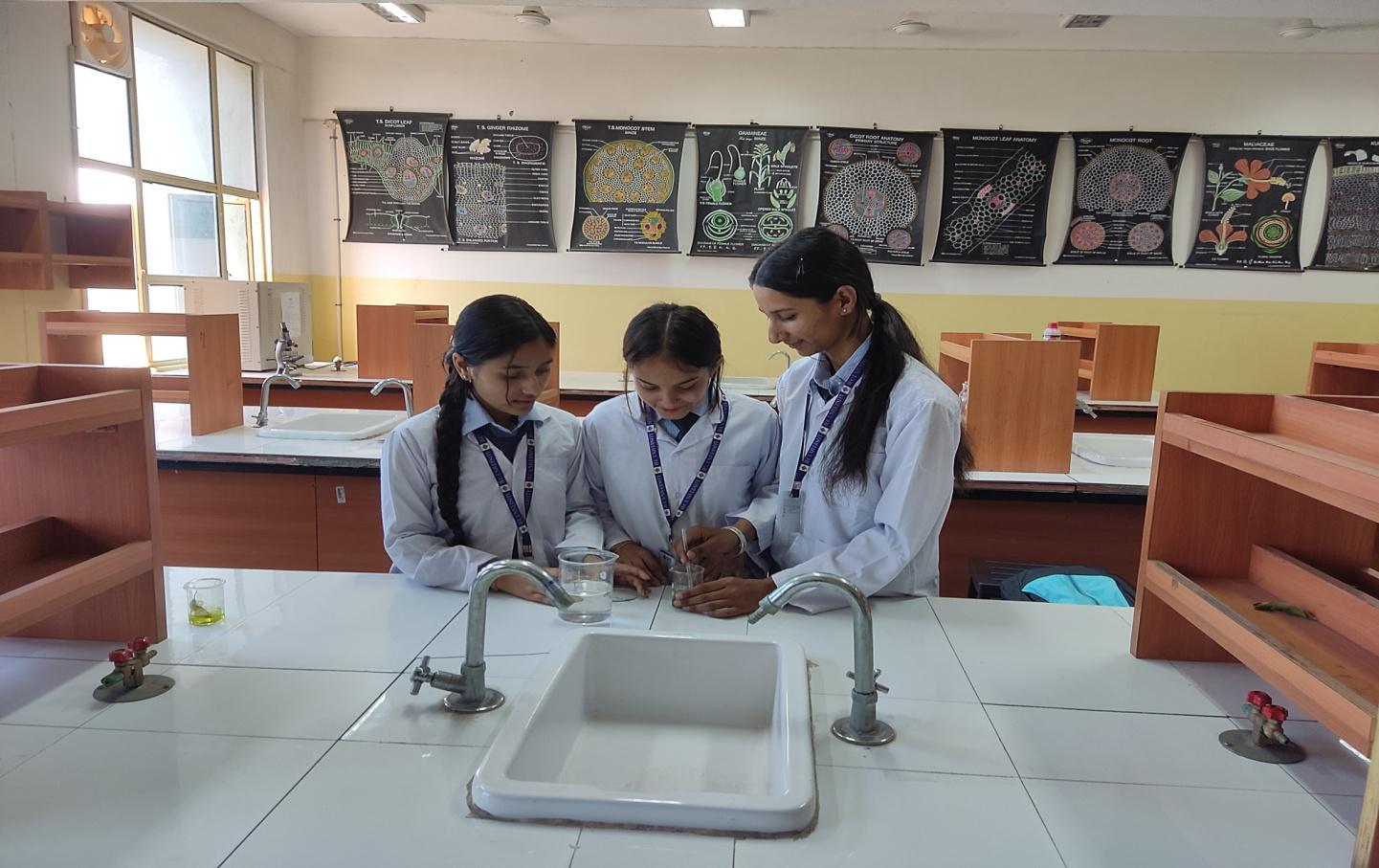 PHARMACEUTICAL CHEMISTRY LAB
This lab deals with the testing and identification of various chemicals and drugs, synthesis and purification of chemical compounds, identification of medicinally active compounds.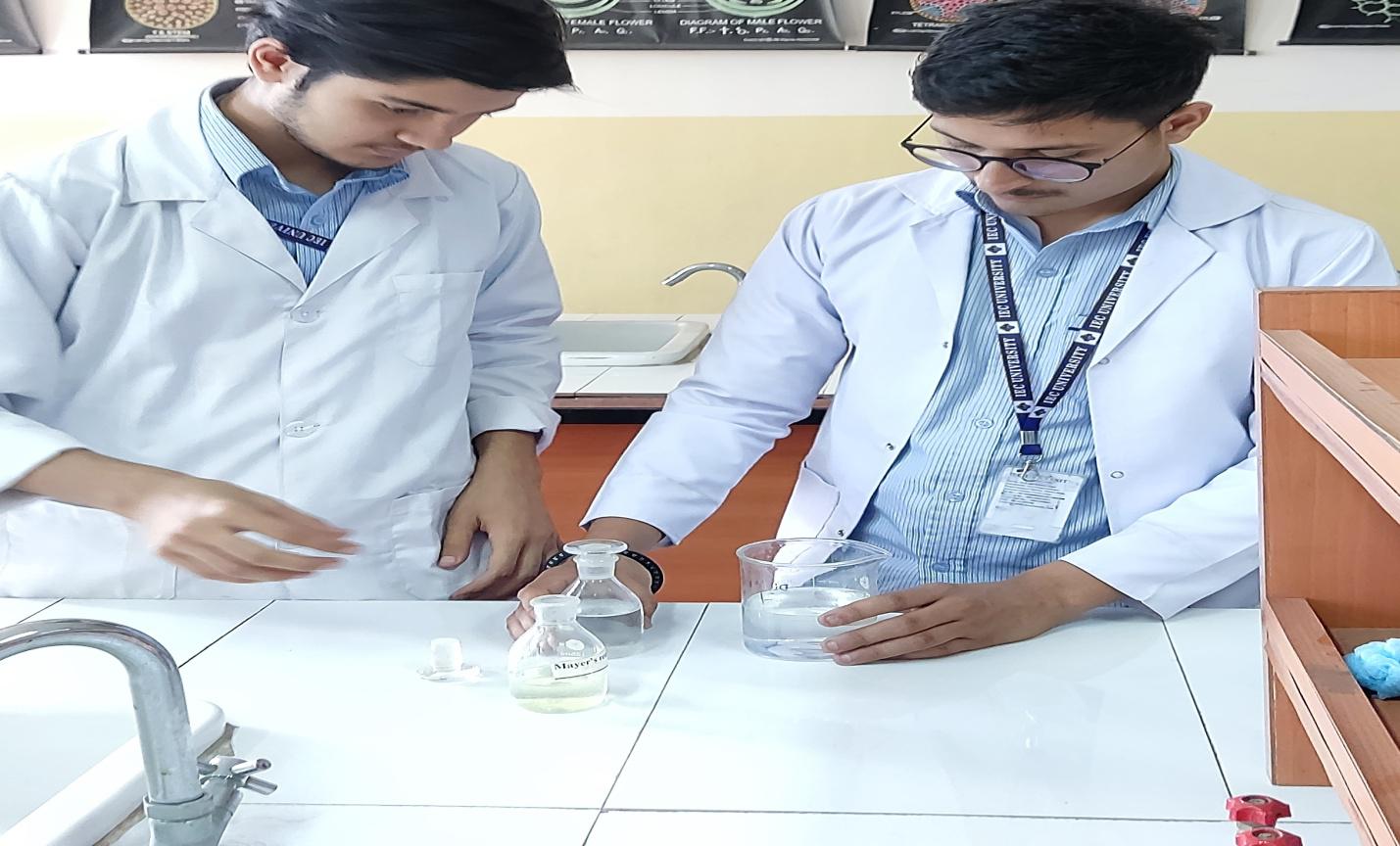 PHARMACOLOGY LAB
This lab gives the exposure to students to learn the pharmacokinetic and pharmacodynamics principles. This lab provides the knowledge of general pharmacology, drug dose, mechanism of action of drugs, screening of drugs, etc. This lab is equipped with computer software (Ex -Pharma) for the basic demonstration of pharmacology experiments.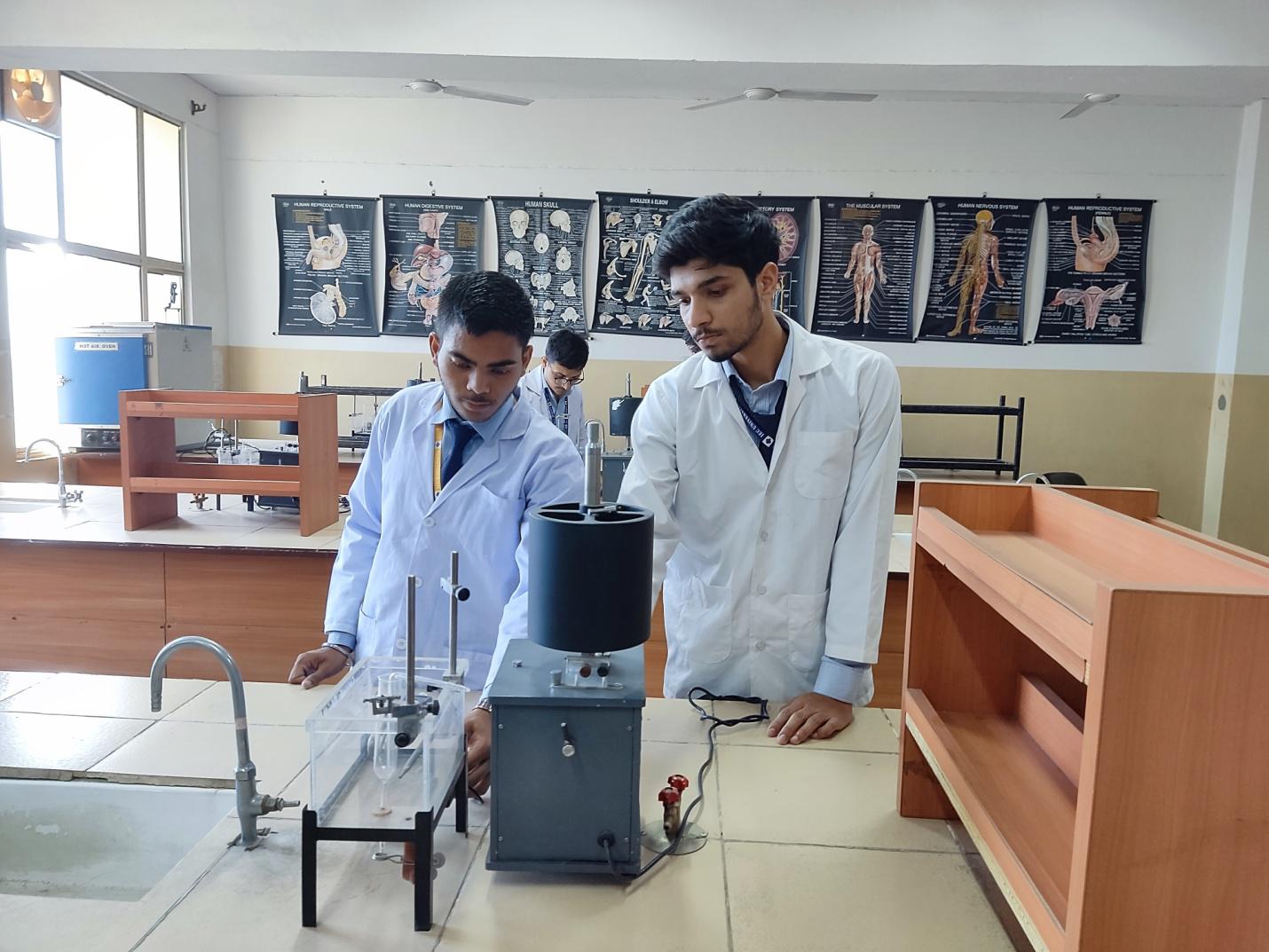 PHARMACEUTICAL ANALYSIS LAB
This laboratory uses modern equipment for identification and qualification of chemical compounds using analytical methods. This is suitable for analysis, quality assessment and quality control studies of drugs on finished products.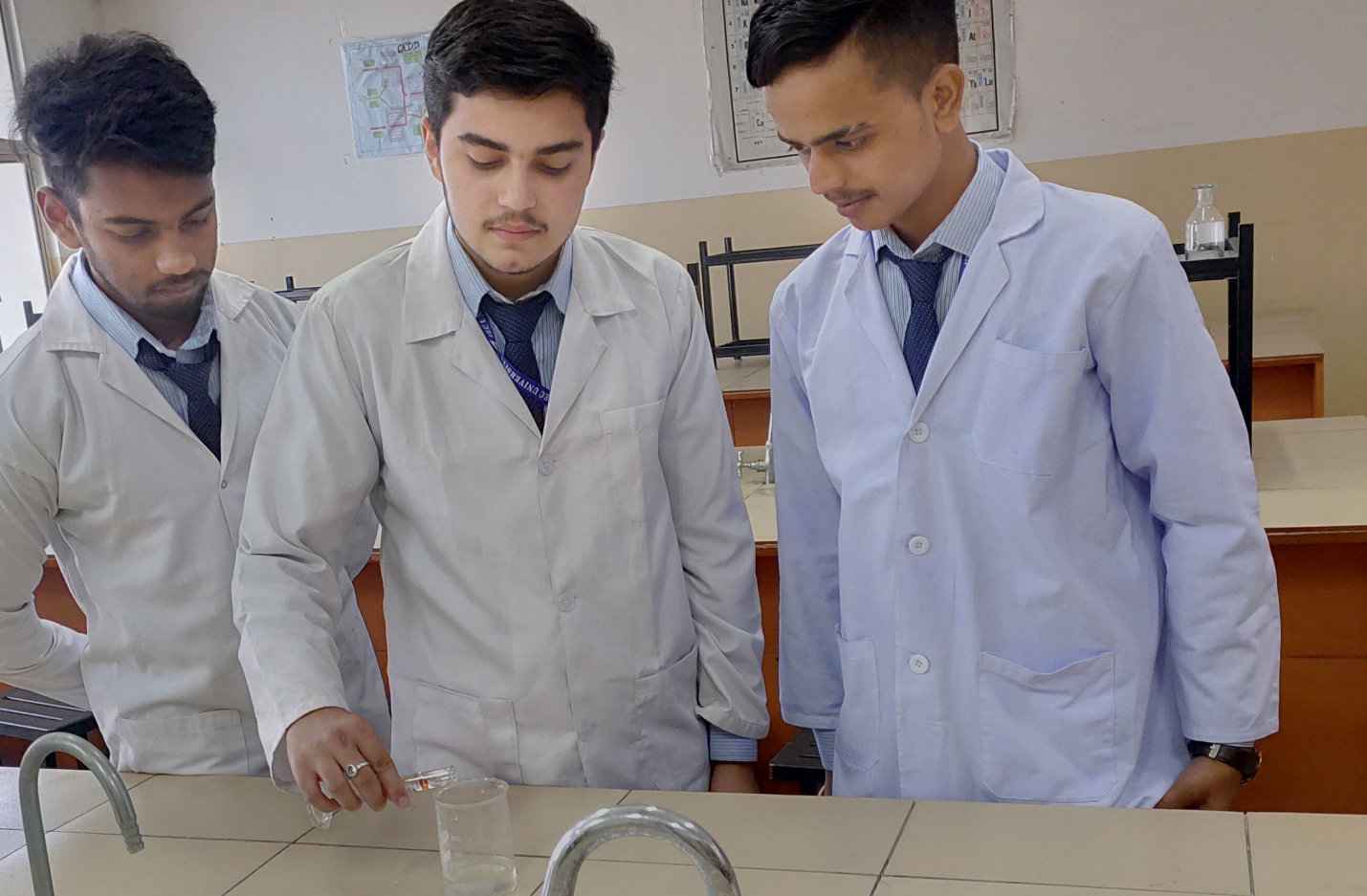 PHARMACEUTICAL MICROBIOLOGY LAB
This lab is attached with aseptic room as per GLP guidelines suitable for preparation and sterilization of culture media both for static and broth cultures. It is also used for staining and identification of bacteria & evaluation of antiseptics.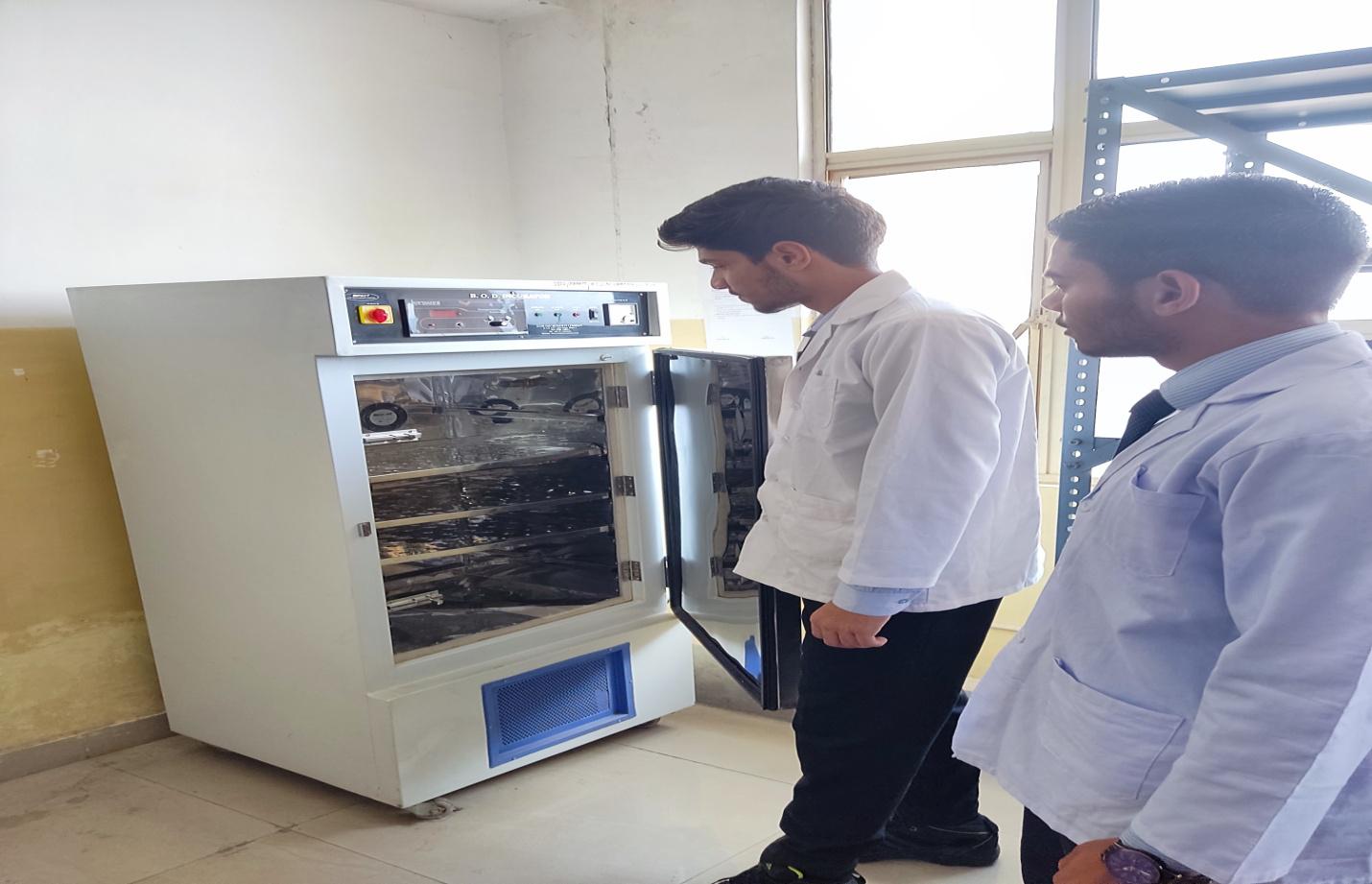 HUMAN ANATOMY & PHYSIOLOGY LAB
This lab provides the understanding of different systems of Human Anatomy, Physiology & Pathology with tools like computer software, models, Charts, permanent slides, bones, skeletons, diagnostic kits.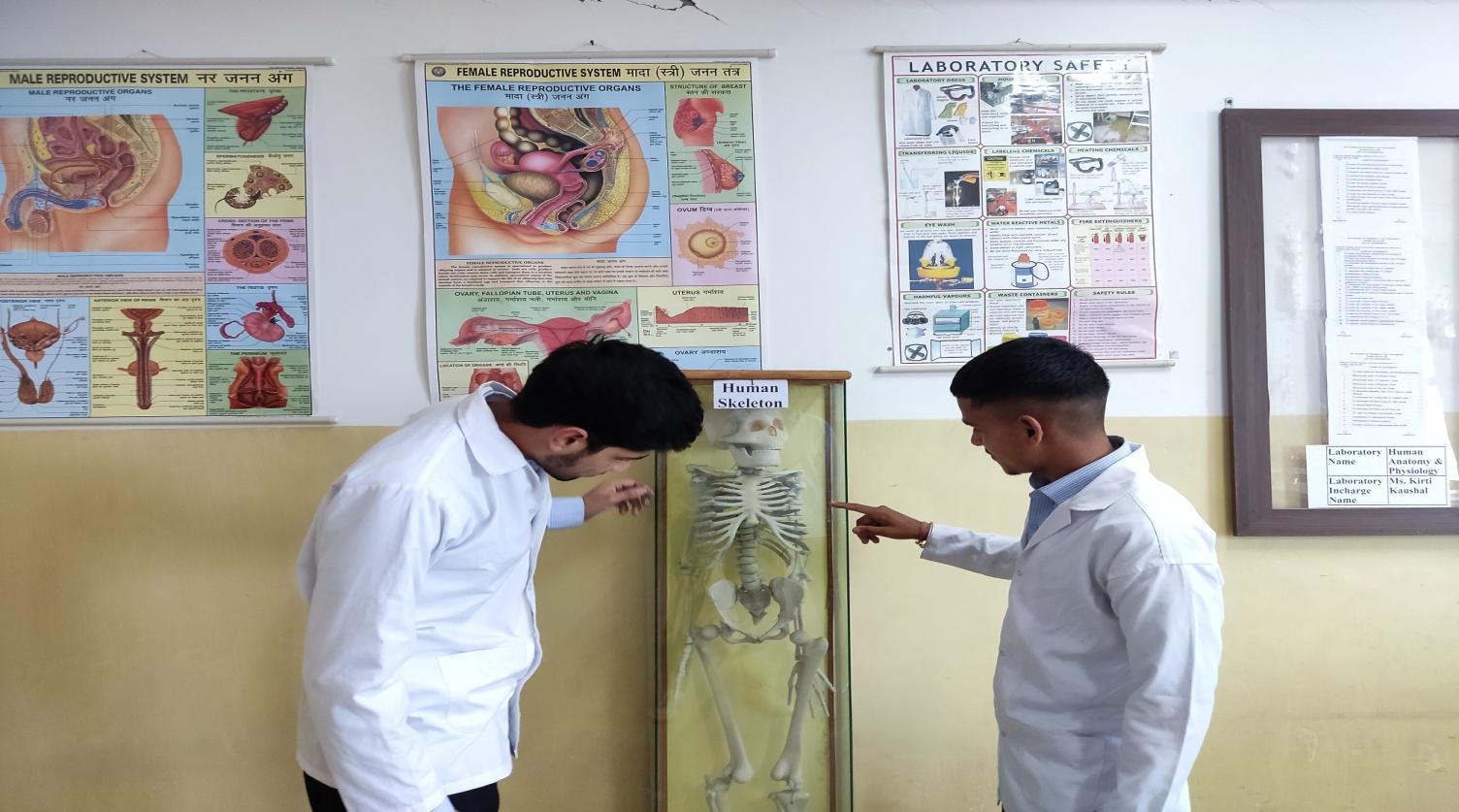 CENTRAL INSTRUMENTATION LAB
This lab provides instrumentation facility for students and faculty for conducting analytical practical & research work. Researchers, faculty members, and students can avail the facility for their academic and research activities.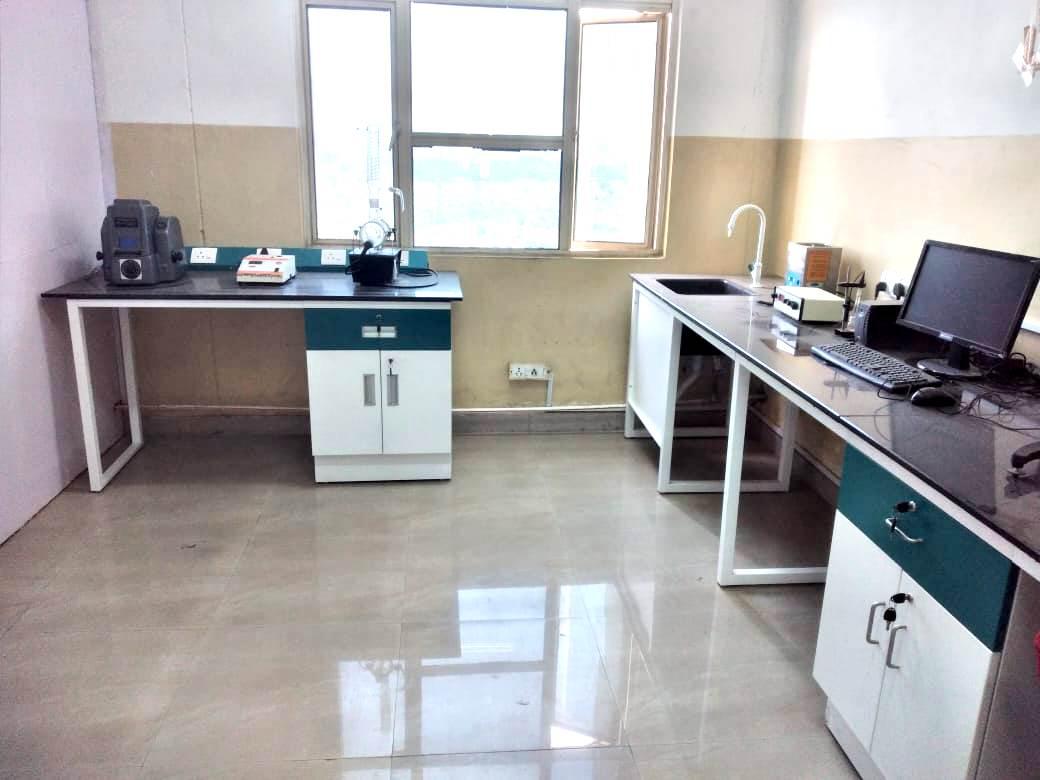 MACHINE ROOM
Equipped with the modern equipments and instruments related to the production and in house quality control of different dosage forms like tablets, capsules & liquids .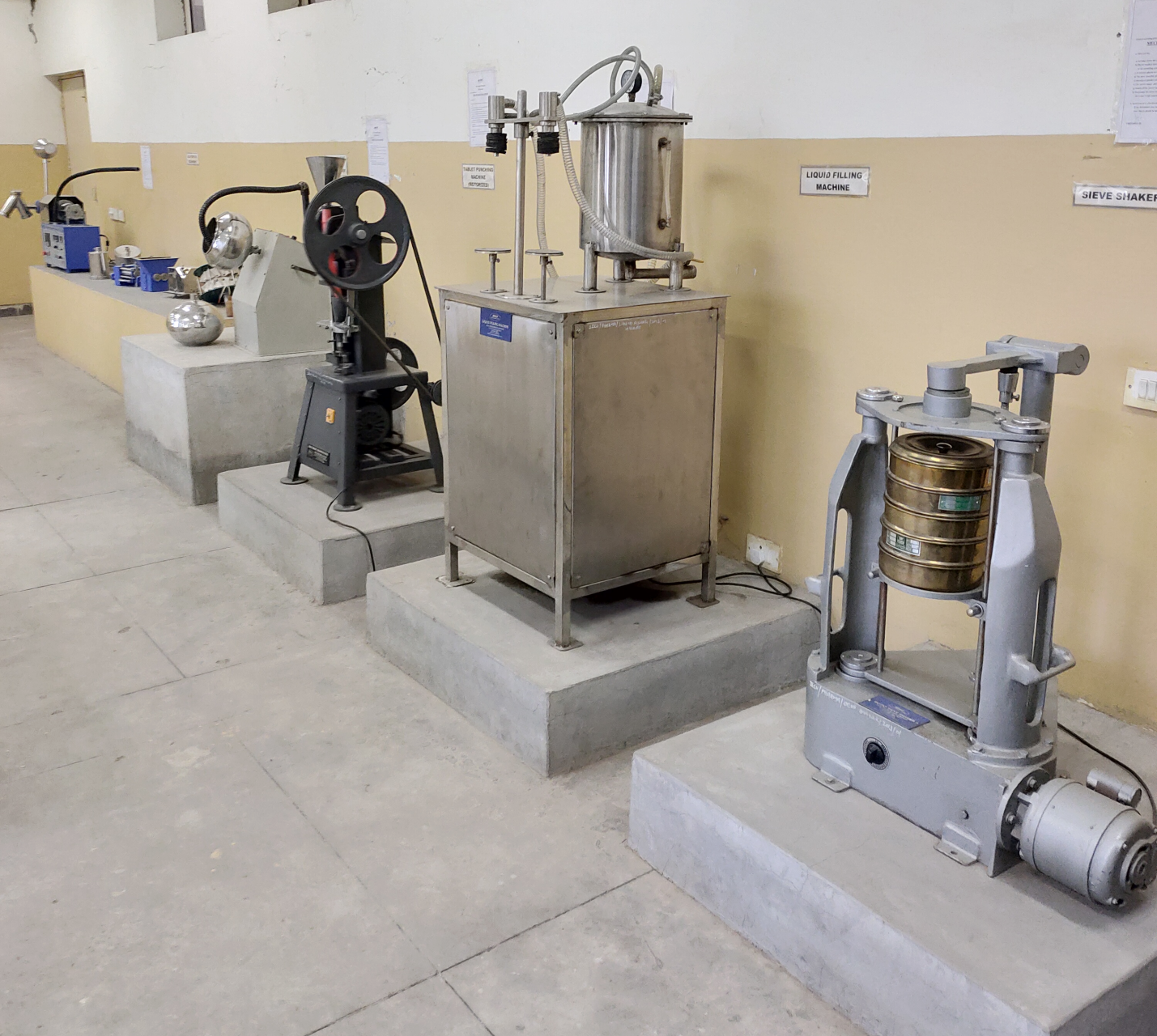 ANIMAL HOUSE
The Animal House is spacious, ventilated along with well equipped Experimentation rooms. The Animal House Facility is registered with CPCSEA Registration Number: 1855/PO/Re/S/16/CPCSEA. Allfacilities are available for researchers to conduct Animal Experimentations.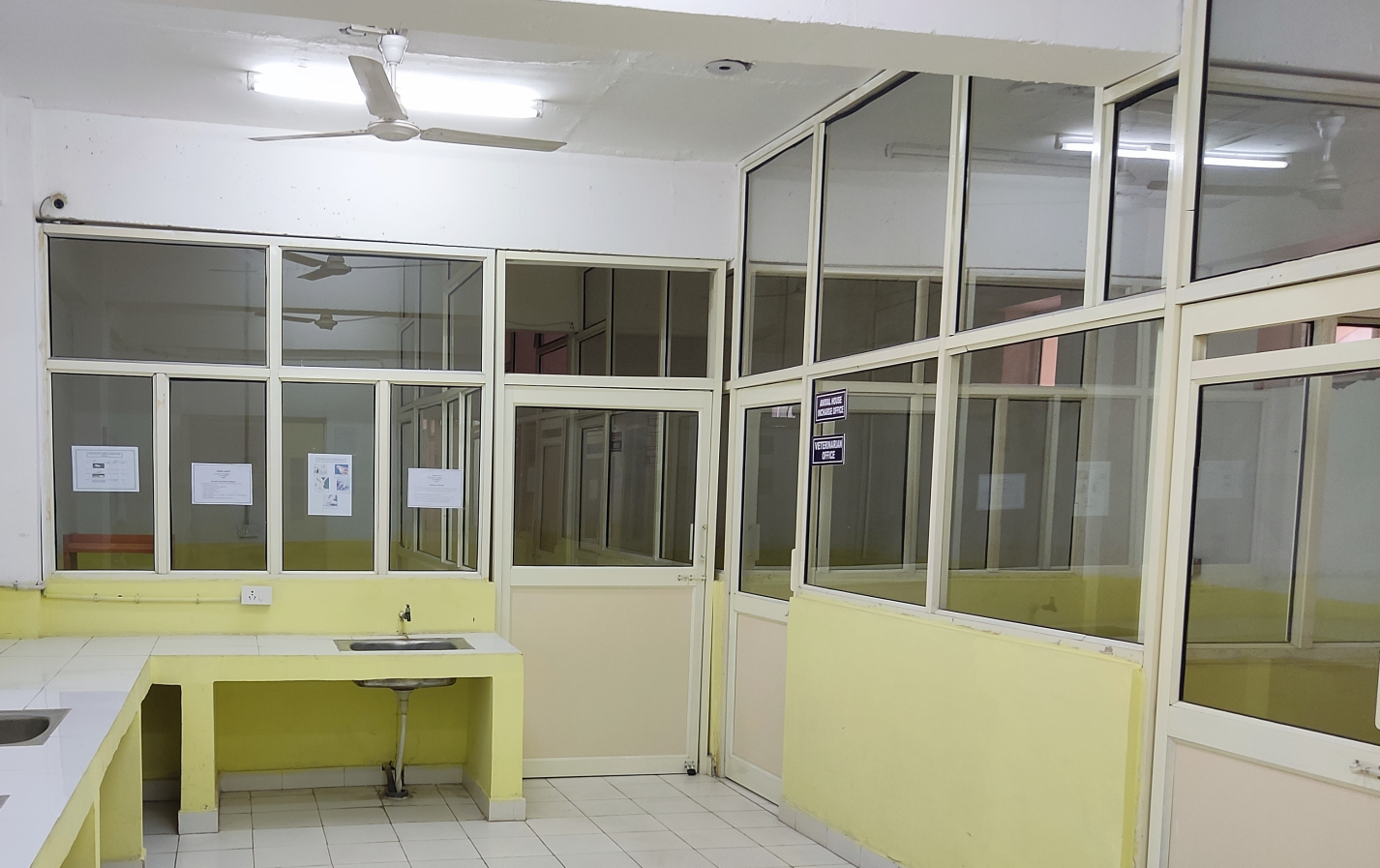 HERBAL GARDEN
Herbal Garden is an integral part of Pharmacy Curriculum, providing background about natural system of medicine & having more than 50 medicinal plants. It provides basic knowledge to the undergraduate students, which is very important for imparting knowledge about natural products and their significance in pharmacy profession.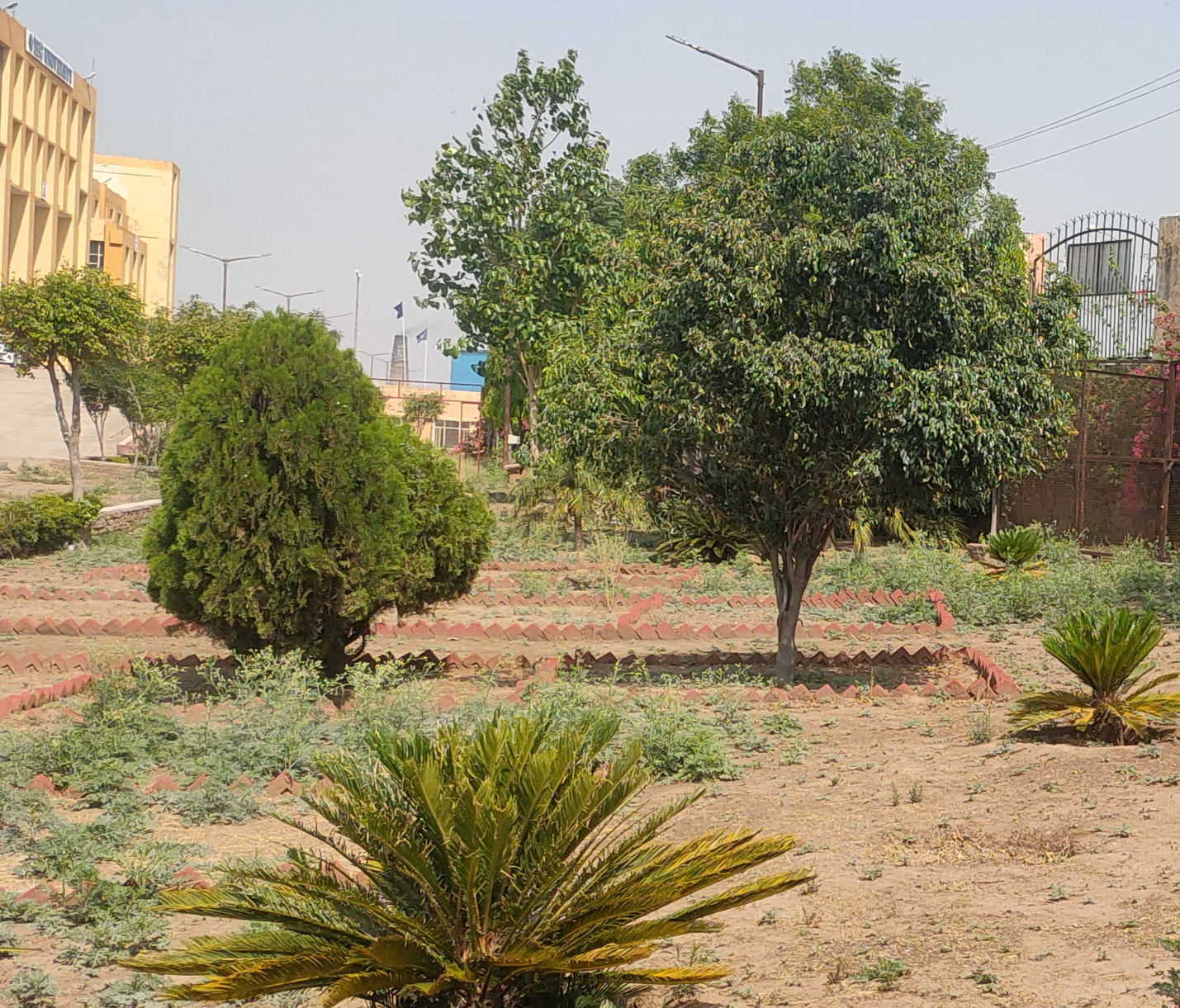 LIBRARY:
A library is a treasure trove of information. We have a Departmental Library and a Central University Library for intellectual resources such as books, e-books, journals, and other materials. We have e-resources such as the deli net package for e-books and e-journals to expose our students to the worldwide education and research arena as needed.
| | | |
| --- | --- | --- |
| 1 | Titles Available | 463 |
| 2 | Volume Available | 2744 |
| 3 | Journal Available | 210 (Printed: 10,E.Journals: 200)(E-Books: 75) |
CLASS ROOMS
Our campus is Wi-Fi connected, allowing for continuous access to high-speed internet
Well Furnished and Well-Ventilated Classrooms
With the most up-to-date technologies
All of the essential presentation equipment is available, as well as video conferencing.
All classrooms and offices have a 150 Mbps connection providing fast Internet
LCD projection and LAN are available in every classroom and conference room.
Multimedia is frequently used to supplement lectures.