School of Humanities and Social Sciences
Infrastructure and Facilities
The studio, workshop and labs become a bridge to the learning and realizing the design ideas. In IEC, the delivery of teaching and learning extends extensively to various labs/studios and workshops, as students are encouraged to come out with workable solutions/ concepts/ models/ prototypes.
SEWING LAB
This lab is equipped with industrial sewing machines which makes it look like a mini factory. We have all the equipment necessary to construct a garment. When students practice in this sewing lab they use the industrial sewing machines to practice what they have learned from the theory classes. . The machines that the students use in the lab are exactly the same types of machines used in the industry.
The list of the electric sewing machines we have comprises of:-
Single Needle Lockstitch Machine,
Double Needle Lockstitch Machine,
Blind Stitch Machine,
Over Lock Machine,
Hand Stitch Machine,
Flat Lock Machine,
Button Sewing Machine,
Button Hole Machine,
Interlock Machine,
Dirt Spotting Machine,
Fabric Cutting Machines With Varied Blades, Etc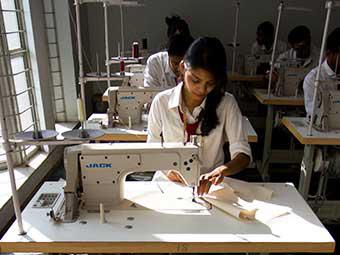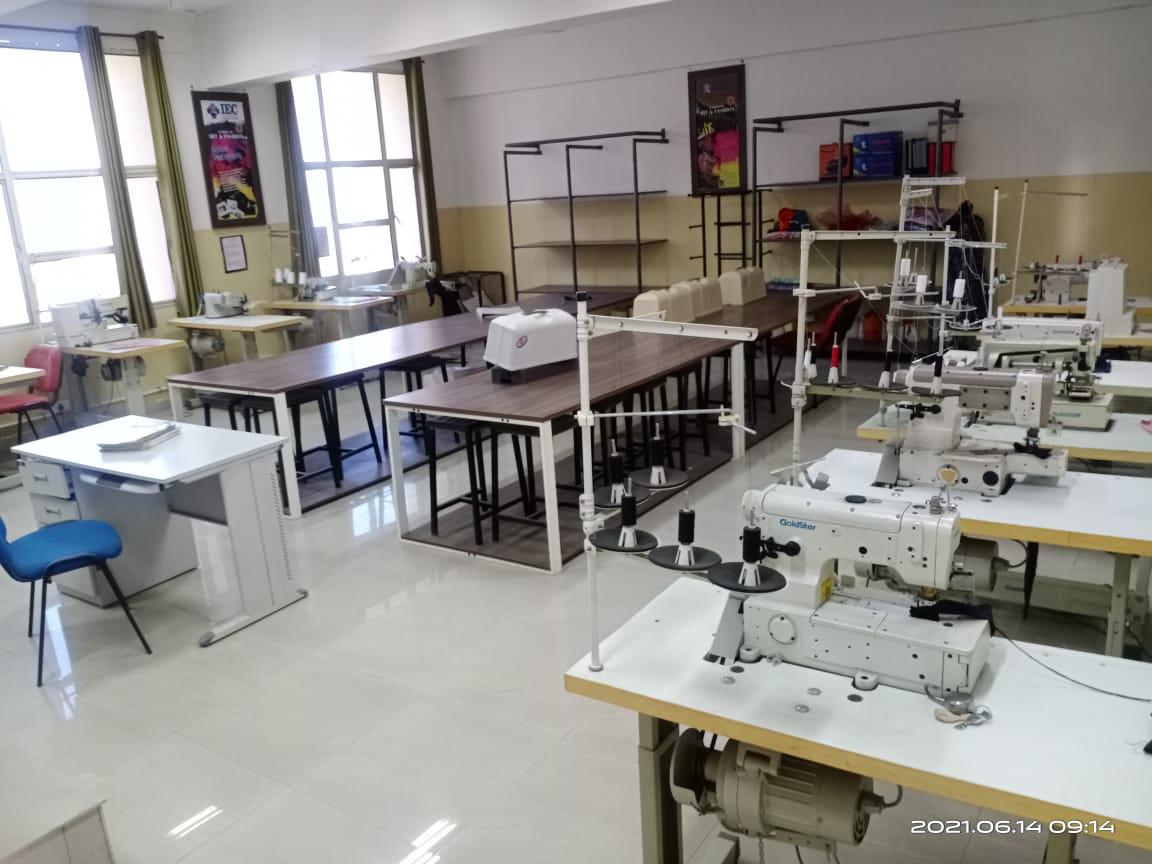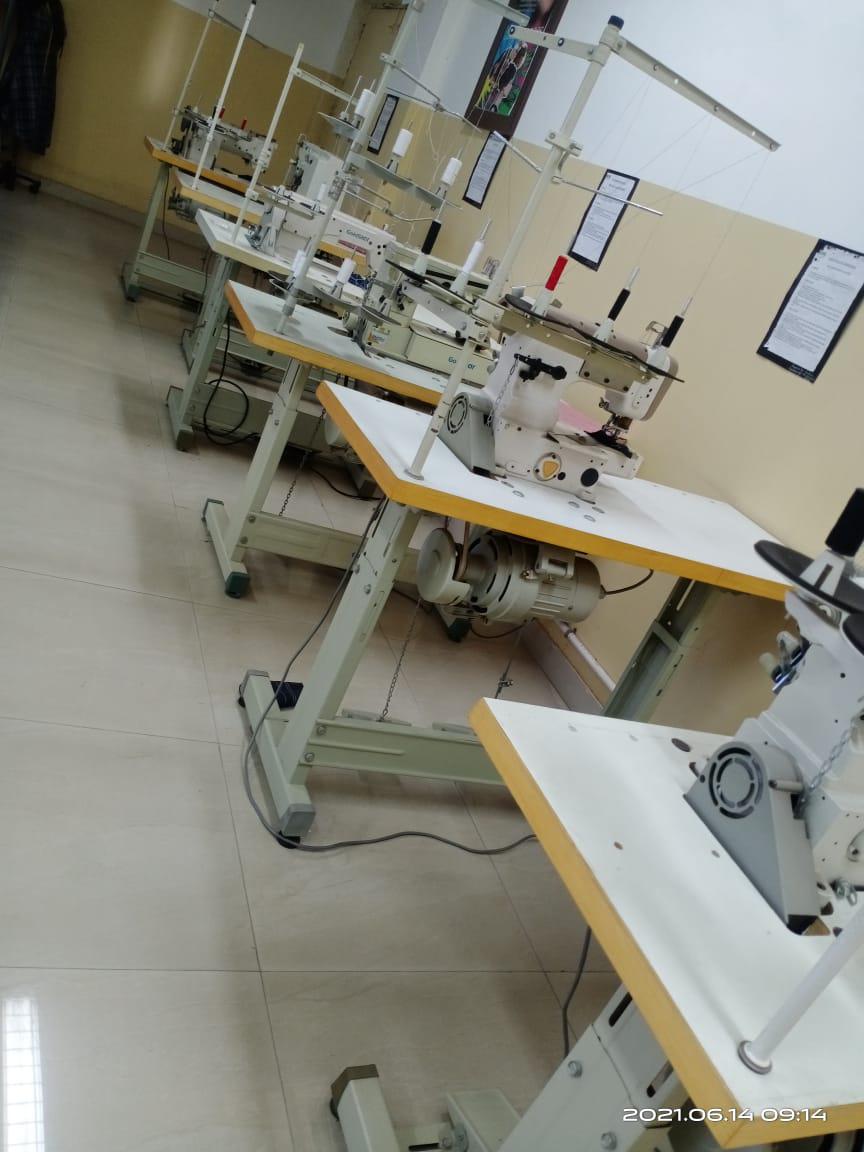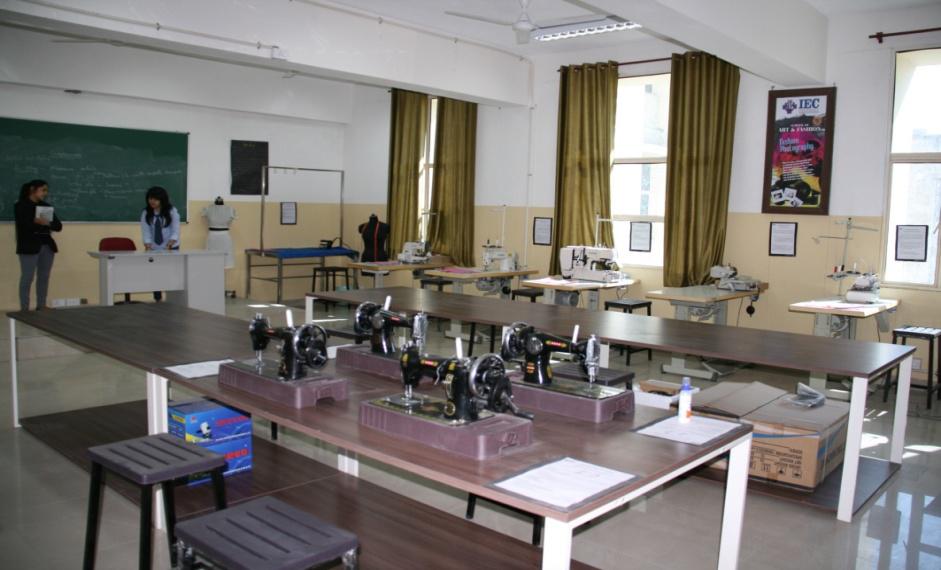 FASHION CAD LAB
The lab is equipped with:-
Apple computers installed with latest software's corel Draw, Photoshop, Flash, Digital Fashion Pro
Digitizer used for illustrations
L.E.D for projection
Importance of fashion CAD Lab
The students learn to draw croque's, fashion illustrations, technical drawing like tech packs, spec sheets with computer aided designing which will prove to be beneficial for making portfolio which is an important part of the curriculum to fetch a good job in this advanced textile industry.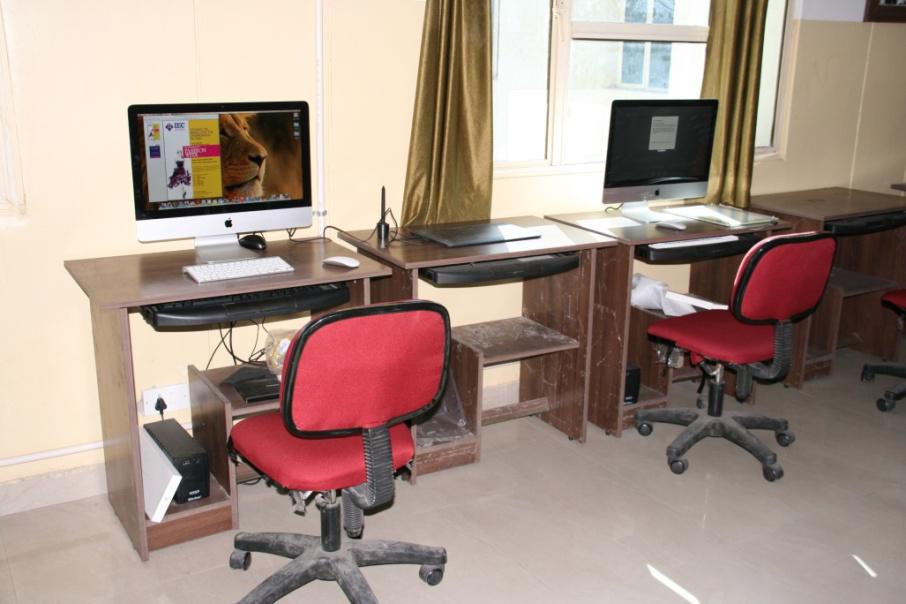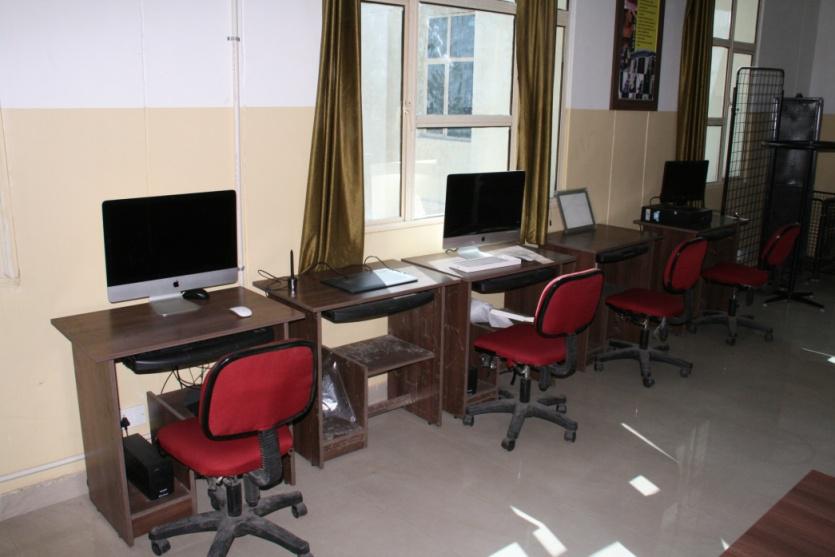 PATTERN LAB
In this lab, students are trained in the area of manual pattern making and grading process. Measurements of various countries are analyzed and based on this pattern template are created here. Dress forms are further used to check the fit.
Importance of Pattern Lab
The garment/apparel design is not only sketching beautiful styles on paper, but there is also a lot more to it. It is a technical process that has evolved over the years. The garment manufacturing comprises of numerous stages such as product development, cutting, sewing, embellishments, finishing, and packing. The appearance and fit of a garment are highly dependent on each process. Product development is the most critical of garment manufacturing. If the garment is made correctly in terms of fit, style, color, and design at the initial stage, half the battle is won. A nice perfect fit contributes to the success of any style.