School of Humanities and Social Sciences
Achievements/ Awards
Achievements/ Awards
Department of Journalism & Mass Communication enrolls its students in numerous Academic and Non-Academic Activities, Projects and Researches with a purpose to feed them with requisite skills demanded by competent future market along with faculty members. Some of the epic achievements of are as follows:
Faculty Achievements
Dr.Vijay Kumar Thakur
Received an Award of Honour from Hon'ble Urban Development Minister Suresh Bhardwaj ji, at Amar Ujala Himachal Icon -2022, Hotel Marina, Shimla, on the behalf of IEC University.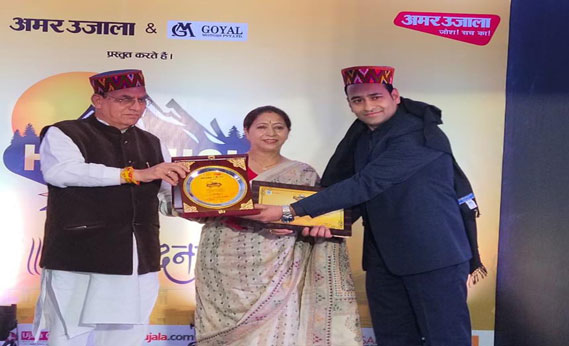 Received Award of Honour on the behalf of IEC University from Hon'ble Health & Family Welfare Minister - Dr. Rajiv Saizal Ji at Solan Iconic Event held by Himachal Dastak.